SERVICES / CUSTOM SOFTWARE DEVELOPMENT
Custom Software Development
Can you really expect to succeed at a high level with cheap software anyone has access to? Can you muster long-term success with rudimentary plug-ins and features?
We believe in the power and infinite possibilities of custom software development. It is rare that you can find an all-inclusive package that has everything you need. We can help you achieve all your goals. Obtain a distinct competitive advantage. Utilize custom software to find solutions that match exactly what you need, instead of adjusting and reacting to the software.
Instead of the software driving changes, you drive the software to fit your business.
Custom Software Development Services
Take Care of Your Business
Go Custom - Go Fully Original
Our software design and development services are varied. We include:
web and desktop application development
high-end client-server application development
enterprise application development
building end-to-end enterprise application integration (EAI) solutions,
re-engineering, software systems maintenance and support.
We cover the entire lifecycle of custom software development, from the initial stages of design and testing to the later stages of maintenance, support, and fine-tuning.
We are also fully aware that during the entire lifecycle, you have specific and often nuanced needs, including the protection of client information, the transition of past data, budget and scheduling, existing IT architecture, and much more.
There may be a unintuitive layout, problematic updating, and other features which can cost you time and money in the long run.
Why settle for anything less than perfect when you have a massive business you expect to flourish and grow?
It is exactly this sentiment which has helped us help many past businesses obtain a powerful competitive advantage with our custom software solutions.
Athago provides complete software development and implementation. We have extensive experience in discussing a vision, creating the system, and getting it up and running, with nuanced and comprehensive testing and analysis.
Think Bigger and Smarter Than Your Competitors
With our approach, we seek to maximize your sales, automated many of your unique processes, enhance productivity, and get you closer to all your goals.
Our Approach To Custom Software Development
How to Apply Smart System Integration. What is our System Integration approach
Integrating planning and assessment into a smart system can enhance the effectiveness of organizational processes. With a smart system, data from planning and assessment can be quickly analyzed and translated into actionable insights, allowing for real-time adjustments and improvements. This can lead to more efficient resource allocation and better decision-making. Additionally, a smart system can facilitate communication and collaboration between different departments, leading to more streamlined processes and better outcomes. By integrating planning and assessment into a smart system, organizations can gain a competitive advantage in their respective industries and achieve their goals more quickly and effectively.

Full Implementation and Support
At Athago, we offer full implementation and support for smart system integration, ensuring a seamless integration process. Our experienced team will work with you to identify your organization's unique needs and goals, and develop a customized integration plan that fits your requirements. We will then oversee the implementation process, providing full support to ensure a smooth transition. Our team is also available to provide ongoing support to ensure that your system continues to function at its best. With our full implementation and support services, you can rest assured that your smart system integration will be a success, helping your organization to operate more efficiently and achieve its goals.
Configuring a smart system integration can be a complex process, but it's essential for achieving seamless automation. It involves the synchronization of different devices and subsystems, which can vary depending on the application. The configuration process includes identifying the devices and sensors involved, determining their functionalities, and specifying how they will interact with each other. In addition, it's important to establish communication protocols and data formats for efficient data exchange. With proper configuration, and Athago's experienced team, the smart system can operate without any glitches, leading to improved safety, comfort, and energy efficiency. The benefits are many, and with the right approach, configuration for smart system integration can be a smooth and successful process.
Customization of a variety of third party software tools.
"Smart system integration" is the process of connecting different software tools to work together seamlessly. Customizing these tools to suit your specific needs is essential for optimal performance. With the integration of third-party software, you can automate processes, increase efficiency, and reduce errors. Whether it's CRM software, marketing tools, or project management systems, customization allows you to tailor the tools to your unique business requirements. By leveraging these tools, a smart system integration can help you streamline your operations and stay ahead of the competition.
We remain agile and responsive
We delicately comb through everything you have already in place to craft an informed but captivating strategy forward. We are mindful of all your changing needs This is why we are in steady communication. If anything changes, we inform you directly. We schedule regular meetings to update you about our progress as well as to be informed of everything happening on your end that may impact our approach.
We communicate regularly, informing all relevant parties of our progress while getting direct feedback and updates from you
This way, we can respond timely to your evolving needs, delivering consistent and clear solutions that are fully-tested and relevant to exactly what you need now, not last month.
Non-custom software is often developed to encompassing many different needs without ever really pinpointing exactly what any one business needs. In other words, non-custom software is a "catch all," a lowest-common-denominator approach towards servicing many without servicing one perfectly.
We don't believe in this approach to business development. Our custom software is specifically tailored to you in every way. We help transform your business. We take an intimate look at your vision and your objectives to craft the perfect platform for you.
With all that in mind, often times the use of current system integration is an important and insightful approach. 
Instead of fully redesigning a part of any software from the beginning, you expose its basic functionality. You take the heart of the software without carrying over everything. This way, you can allow other applications to access it while still keeping many other components fully-customizable.
We can help you achieve all your goals. Obtain a distinct competitive advantage. Utilize custom software to find solutions that match exactly what you need, instead of adjusting and reacting to the software. Instead of the software driving changes, you drive the software to fit your business.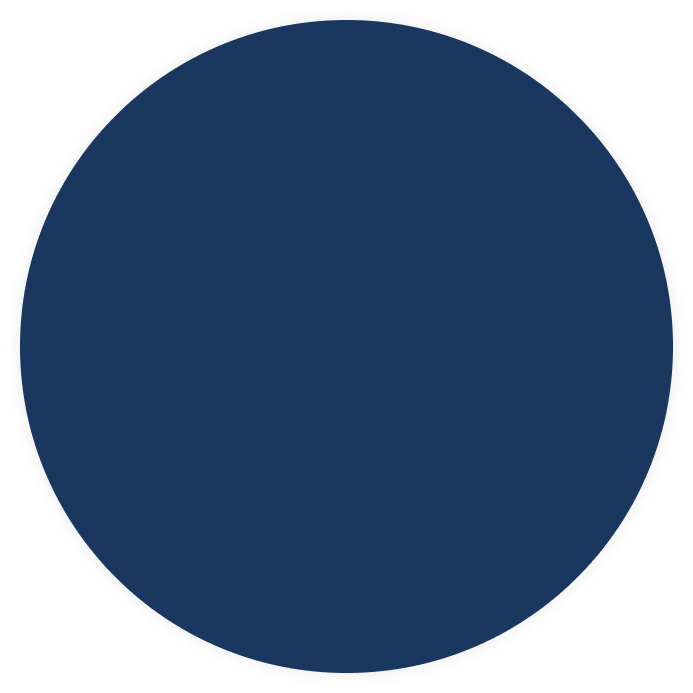 Where Does Our Custom Software Development Start?
Let's set up a meeting so we can talk about how our custom software solutions can improve your company's operations.
Let us assist you with developing a software solution that has been customized to your particular business requirements. Start today with our expert team.
We'll make your customized software program a reality and aid in streamlining your company's operations.
We effectively test and release the software we developed to guarantee faultless operation and user satisfaction.
Our Custom Software Development Partners
"Athago did a phenomenal job at tailoring every aspect of my website to exactly what I had requested. Often, I didn't have ideas more specific than "Can you make it kind of like this aspect of this other website" and these guys delivered something that was beyond what I expected. "
"Athago has been the backbone of my company's online presentation. Great communication and quick turn arounds. What made working with Athago so favorable was the constant communication and updates on all major tasks that were being worked on. "
"Athago's team was knowledgeable, prompt, and offered extremely useful suggestions on how to improve our website that we had not previously considered. They created a great website and all was done by the intended completion date."
Custom Software Development Services
Our three core principles for Custom Software Development
The foundation of any reliable software application is clean, concise, and maintainable code. Our expert developers write code that is logical, structured, and easy to understand.
This not only ensures the quality and reliability of your software but also makes it easier to update, scale, and adapt to your evolving needs.
In today's fast-paced digital world, performance and speed are of paramount importance. We design our software solutions to be lean, efficient, and highly optimized, minimizing load times and maximizing response rates.
With Athago's custom software, your business operations will run smoothly and quickly, providing you with a competitive edge.
We understand that the best software solutions are intuitive and easy to use. Our user-centric design approach ensures that your software is not only powerful but also user-friendly.
We focus on creating an engaging and seamless user experience, making it easy for your team and your customers to interact with your software.
A closer look at our Custom Software Development Solutions
We can assist you in increasing your profits and boosting your traffic flow in pursuit of more and greater clients today. All it takes is a plan and the will to make it happen. Trust our team. We can get you there.